Is Invisalign Better than Braces?
Posted by Joseph J. Lee on May 25 2022, 09:00 PM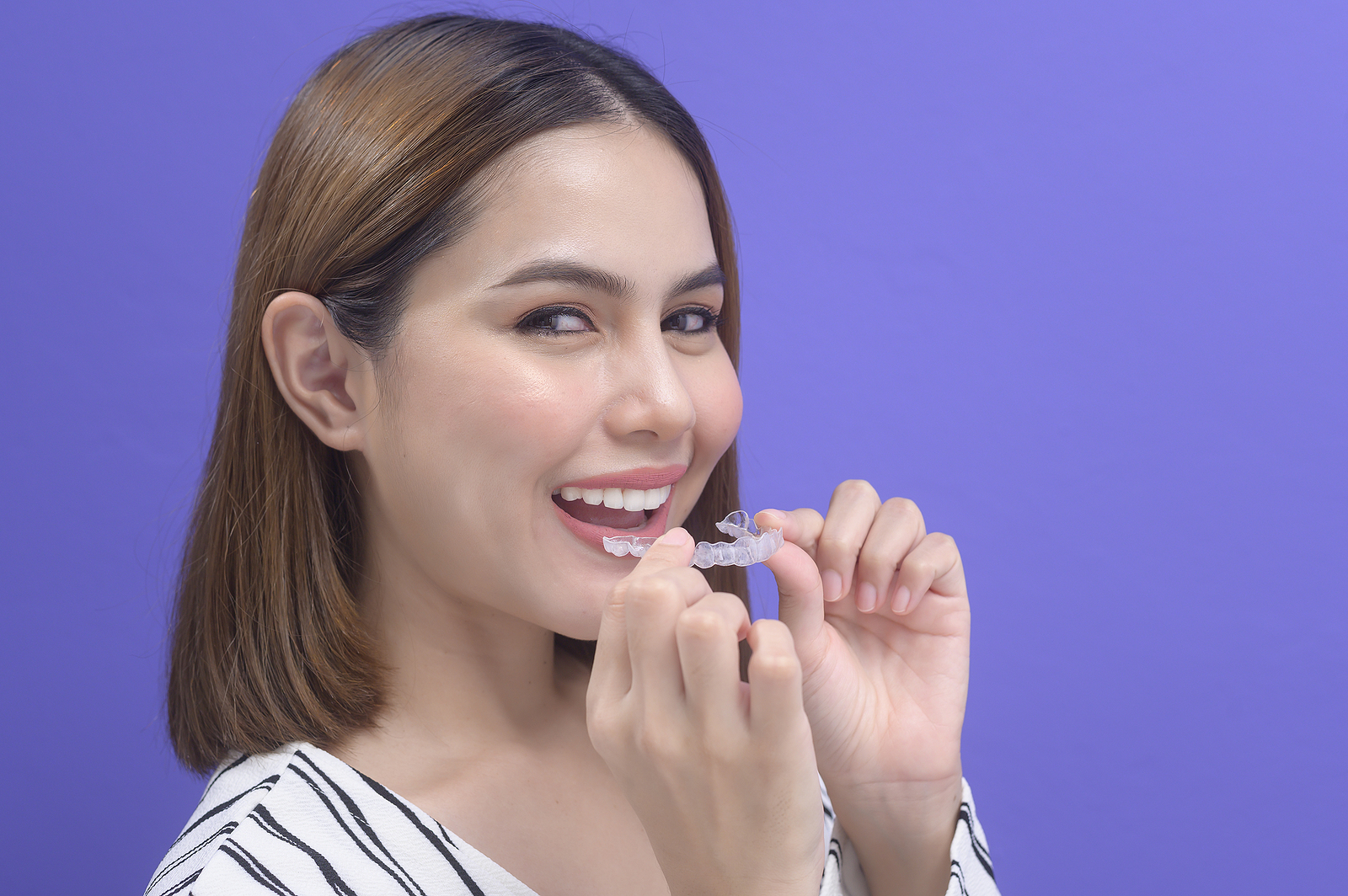 Invisalign is a clear aligner system that uses removable trays. Similar to braces, Invisalign straightens teeth using clear plastic trays called aligners. However, aligners are removable, allowing you to eat and drink what you want during treatment. Invisalign aligners are also virtually invisible, making them a great option for adults who want to straighten their teeth without the look of traditional metal braces.
How does Invisalign work?
The Invisalign system uses a series of aligners to straighten your teeth. Each aligner is worn for a minimum of 22 hours a day over the course of 2 weeks. The aligners are crafted from clear plastic, making them virtually invisible when worn. This makes them a popular option for patients who don't want to wear metal braces.
Invisalign aligners are removable, meaning patients can continue to eat all their favorite foods. Oral hygiene is also easy, since patients can simply remove the aligners to brush and floss their smile.
Invisalign aligners also work much faster than traditional braces. Most patients will see their desired results within 6-12 months, depending on the severity of their case.
Is Invisalign effective?
Yes! In fact, Invisalign is usually just as effective as braces when it comes to straightening teeth. However, there are some factors that can impact the effectiveness of Invisalign. For instance, aligners that are worn for 22 hours a day are more effective.
If you forget to replace your aligners for even a day, your teeth can shift. By wearing your aligners for 22 hours a day, your teeth are more likely to shift.
If your teeth are very crowded, braces may be the best option. Also, Invisalign isn't always the best option for fixing more complex bite issues.
Is Invisalign comfortable?
Invisalign aligners are made of a thermoplastic material that is virtually invisible when worn. They are also smooth to the touch, so they won't irritate your mouth like traditional braces. Invisalign aligners are also removable, so you can take them out to eat and drink or to brush and floss as you normally would.
Is Invisalign better than braces?
Invisalign is better than braces because it doesn't require patients to change their diet or oral hygiene routine. Patients can remove the aligners to eat and brush and floss their teeth. Braces require patients to adjust their diet and oral hygiene routine to clean under the brackets and wires.
If you are looking to straighten your teeth with Invisalign, visit Mountain View Advanced Dental at Mountain View, CA or call our dental clinic at (650) 988-9458.