Orthodontic Treatments - Braces and Invisalign
Posted by Mountain View Advanced Dental on Sep 6 2022, 12:02 AM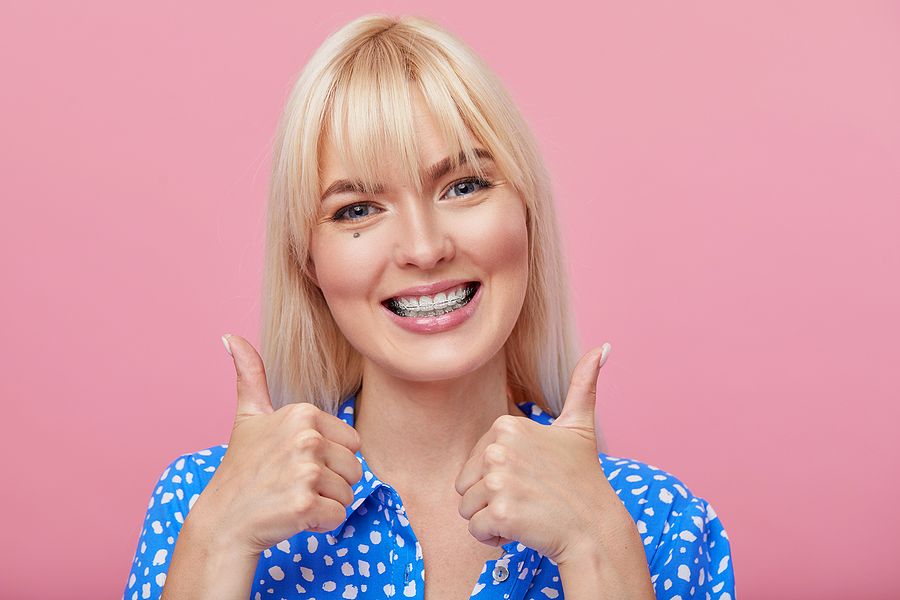 Orthodontic treatment by the dentist in Mountain View, CA, involves using braces and Invisalign to correct bite and alignment issues.
Overview of Orthodontic Procedures
A variety of orthodontic treatments are provided by the Mountain View Dentist, including traditional braces and more modern alternatives like clear aligners. Regardless of the treatment option you choose, the end result will be a beautiful, straight smile that you'll be proud to show off!
Orthodontic treatment has many benefits, including improving the appearance of your smile while also correcting any bite issues you may have. Other benefits of this dental treatment include improved oral health, easier cleaning, and improved self-confidence.
Types of Orthodontic Treatments Offered By Dentist in Mountain View 
Traditional braces are the most common type of orthodontic treatment, used to help correct a variety of alignment issues like crowded teeth, crooked teeth, or overbites. These metal brackets are bonded to your teeth and are connected with wires in order to apply gradual pressure to move your teeth into the proper position over time. While this type of treatment is most effective for more complex cases, it can also improve a number of minor flaws in your smile.
Most often, these braces are worn for a period of two years and are adjusted periodically by your dentist. These brackets and wires work by exerting constant pressure on your teeth, which slowly moves them into the right position.
Clear aligners by Dentist, Mountain View, CA, have become more common in recent years as an increasing number of adults are seeking treatment for misalignment or other cosmetic concerns in their teeth. This alternative to traditional braces involves wearing a series of custom-molded plastic trays in a sequence, each one moving your teeth slightly closer to their ideal positions. Patients change to a new aligner approximately every two weeks as their teeth gradually shift into place. The invisible design of these aligners makes them a very popular option for patients who want to straighten their teeth without drawing attention to the fact that they're doing so.
Braces Vs. Invisalign
Since both treatments are designed to straighten teeth, the main differences between the two options are:
Appearance – Invisalign is clear, making it less noticeable than metal braces, which are made of stainless steel. 
Comfort– Because Invisalign aligner trays are smooth and molded to fit snugly against the teeth, they are more comfortable than traditional braces. Metal braces can sometimes irritate the inside of cheeks and gums, but there are no metal brackets or wires inside Invisalign aligners.
Oral Hygiene– Because the Invisalign system is removable, patients can clean their teeth more thoroughly during treatment than when wearing traditional braces. Brushing and flossing are much easier with Invisalign because there are no wires or brackets in the way. Traditional braces require special tools to clean around the brackets and between wires.
For more oral care tips and for the best treatments for your dental issues, visit Mountain View Advanced Dental in Mountain View, CA, or call our dental clinic at (650) 988-9458.