Invisalign‌ ‌
Posted by JOSEPH J. LEE on Aug 15 2021, 02:37 PM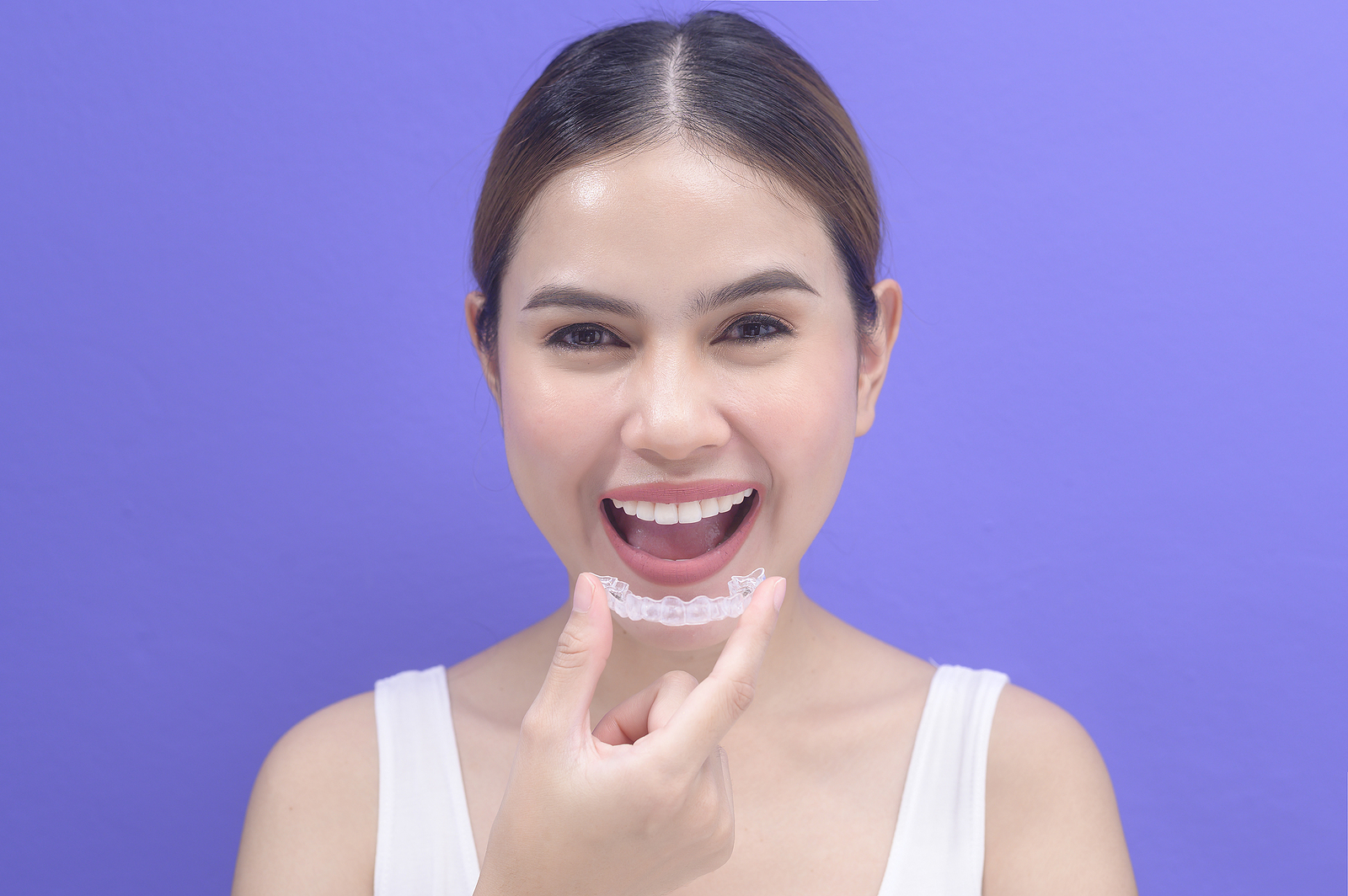 We know how crooked teeth or crowded teeth can create problems. Be it the cleaning issue or the overall look of your smile, misaligned teeth can dull your charm. It sometimes results in embarrassing situations or makes you feel less confident in a social gathering. 
But why fear, when Invisalign is here? Modern-day technology is here at your service and can help you uplift your confidence and low morale. 
Wired braces are old-school technology and have plenty of disadvantages. With Invisalign, you can enjoy your day without getting any unwanted attention. 
Invisalign is made up of hard plastic and helps in recovering a beautiful smile over six to 12 months. However, it is always desirable to know about modern tech before getting it home! 
Invisalign Procedure
It is way easier than you might have imagined! All you need to do is set an appointment with your dentist and seek their consultation.
During the first visit, the dentist would guide you according to your needs.
If everything comes out in your favor, they would take impressions of your teeth right then and there. 
You can then relax and leave the rest of the job to your dentist. The dentist will be giving your impression to a dental lab where they will use it to fabricate a series of aligners made of hard plastic -- Your Invisalign. 
Finally, in the next visit, you would get your aligners and would be given further guidance. 
Yes, it is as easy as that! However, let's quickly look at the pros and cons of Invisalign to help you better understand what Invisalign can do for you. 
Pros of Invisalign
The foremost quality of Invisalign is without a doubt its design. They are invisible and do not hamper your look. Other benefits include:
Unlike conventional braces, Invisalign does not have wires and hence is easy to wear. 
Transparent as they are, they look like your natural teeth. 
You can adjust them, remove them at your convenience.
You can easily clean them using your regular toothbrush. 
We hope that you now know enough about this modern orthodontic treatment to consider it for your needs. Get Invisalign from the expert dental team led by Dr. Lee at Mountain View CA. To book your appointments, call us at (650) 988-9458, book online, or visit us at 74 W El Camino Real, Mountain View CA 94040. 

Keep Smiling!